The Universities' Scheme was set up at the beginning of 2005 with the objective: 'To establish and/or enhance arrangements and opportunities for undergraduates and other university members to enjoy Freemasonry'. There are over 70 lodges in England and its Districts overseas that are part of the scheme.
Hotspur Lodge joined the Universities' Scheme in 2009 and invites membership from undergraduates, postgraduates, other university  members and alumni or staff at Newcastle University, ranging in age from 18 upwards.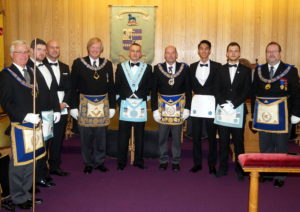 If you are interested in finding out more about becoming a Freemason through the Universities' Scheme, please contact us for further information. Through the Scheme we have been pleased to introduce a number of students ranging from undergraduate to Doctorate.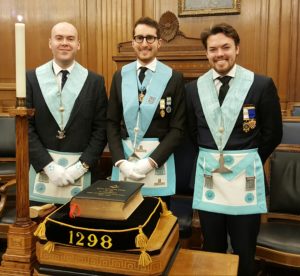 Hotspur Universities' Scheme Initiates were invested into Office as Senior Warden and Junior Deacon at Royal Standard Lodge No 1298, London on 26 November 2016.
You will find more information on the Universities' Scheme on their dedicated website at