Why join?
Every Freemason has his own reason for joining.  For many, Freemasonry acts as a 'constant', providing them with a unique combination of friendship, belonging and structure, with many Freemasons saying they have made valuable lifelong friendships. Above all and for most, Freemasonry is simply an enjoyable hobby. Social activities are also a part of this at Hotspur Lodge – see some of our posts.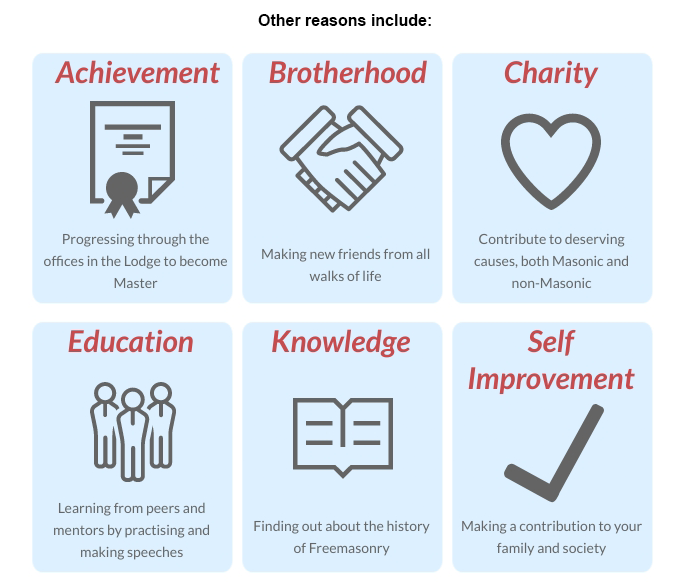 Freemasonry is one of the world's oldest social and charitable organisations in the world. Its roots lie in the traditions of the medieval stonemasons who built our cathedrals and castles.
For Freemasons, there are four important values that help define their path through life: Integrity, Friendship, Respect and Charity. These principles ring as true as they have at any point in the organisation's history.
Integrity: Building good people  Freemasons are focused on building themselves as people of integrity and membership provides the structure to help achieve that goal.
Friendship: Building together  Freemasonry provides the common foundation for friendships between members, many of which will last for life.
Respect: Building unity  Freemasonry brings people together irrespective of their race, religion or any other perceived differences that can divide us as a society.
Charity: Building compassion  Kindness and charitable giving are deeply ingrained within the principles of Freemasonry and the organisation provides the structure for members to make positive contributions to their communities and various causes.
Freemasonry provides a structure for members to come together under these common goals, enabling people to make new friendships, develop themselves and make valuable contributions to charitable causes. If you would like to become a Freemason see how: Become a Member